You want an amazing gym that looks incredible and needs little if any maintenance…yet…you don't want to spend very much, we have you covered, in this guide we cover everything you will need to choose great used gym equipment.
What you'll learn in this guide?
Which brands are the most durable
What price you can expect to pay in the current market with examples
How to plan what you can fit in your space
How much you will have to service and repair your equipment
All the info you need on warranties
Setting up a gym can be expensive! So, one of the best options is to consider used gym equipment, it's increasingly an options for companies and individual in the UAE and the Middle East.
There are many people who have a weight loss or physique goal in mind who buy fitness equipment but find it difficult to stick to a consistent routine, it ends up collecting dust and they eventually sell it at a price you can take advantage of.
There are also gyms going out of business or upgrading their gym equipment and selling the old ones. These pieces of equipmentcost a fraction of the cost of the original price.
The problem with the old ones, you might be getting an attractive price but is it be a good deal? You don't want to send your money down the drain.
We try to answer your queries and more so you can get the best deals, we give you the do's and the don'ts so you can buy the very best used gym equipment for your gym or your home.
The majority of fitness equipment falls under three basic categories- working condition, service and cleaned and the third being: remanufactured. The pricing also differs in these categories.
The equipment you need
The gyms today have so many equipment which helps to make workouts varied. Depending on your budget and the space available the equipment can be found in the UAE market depending on availability.
a) Treadmills and Elliptical trainers. These are most basic of equipment's for cardio exercises in any gym. They come with many features like heart rate monitoring and different levels of resistance. It is advisable to check that all the features are working well before you go for it.
b) Stationary Bikes. These bikes give the feel like the basic treadmills and are good for good cardio exercises. They take up less space in the gym and are much cheaper than treadmill.
c) Gym Flooring. They don't cost a dime, but are most effective for body weight exercises. The employees can easily do planks, crunches and pushup using these. They can also be effective if employees are inclined on yoga. For a fully buyers guide for gym flooring check out our sister company here, they've written a brilliant comprehensive guide. CHEK IT OUT HERE
d) Suitable Resistance Machines. This will depend on your target market, if you're going for the bi guys then quality and very well made strength equipment like bench presses, full power racks, a great dumbbells selection and lots of bars and adjustable benches is advisable If you are going for the general toning and weight loss market then a full body range of strength and some abs machines as well as abductor and adductor machines is advisable.
e) The right gym accessories. These are essential for a full and enjoyable gym experience. You'll need things like sleds for cross fit gyms, Swiss balls for most gyms, yoga mats, kettlebells, bars, the right attachments for your dual pulley and some other cool stuff.
How much equipment can you fit in your gym?
You'll need to know this before you can devise your ideal list of used gym equipment.
Also there are not really any used dealers in the Middle East who will do a floorplan fro you so this job is down to you.
Luckily, this part is relatively easy, you will need some graph paper which you can easily print fom the internet and the dimensions of the machines you want which is also easy to find on google.
Then draw out the space you have on your piece of paper, for example 25 meters by 15 meters, use more than 1 piece of paper and stick them together if your gym is very large.
Then use each block as 1 meter and you can draw the machines on the plan you have. You'll need about half a meter between cardio machines and about a meter between larger machines in the middle of the floor, half a meter is fine between weights machines on the sides of rooms.
Check for the Brand and Quality
If the electronic fitness equipments like motorized treadmill or heart rate monitor is not of good quality it will break down frequently. It will hurt your pocket more in repair and will give you and your valued members a very bad experience.
Buy used equipment that are great quality and from trusted brands even if you have to shell out more money to get them, please don't skip this part, being in the UAE market for over 25 years has led us to see a lot of nasty and costly mistakes, once again…pay for quality.
The equipment you are buying could have scratches or could be damaged. Check the equipment before you buy as you could negotiate on the prices.
Don't let this put you of though, if its used strength machines then you can easily paint them and if necessary reupholster them and they are good to go. There isn't too much that can go wrong with strength machines even when they get over 15 years old, that's if you are following our 'High Quality' rule.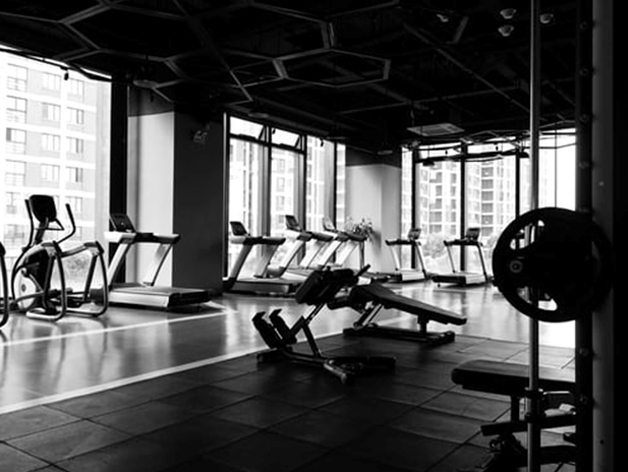 The Safety Features
The gym can be the place to keep you healthy. It can also be most common place for accidents. Check the cardio equipment for the safety switches and ensure they are working properly.
The stationary weights machines should be checked for rustiness and any sort of cracks or damage, also the cables should be checked to ensure their integrity.
Safety of the user is the utmost priority. Any compromise on it can be damaging for the health of the people you care most about, your members.
How much to pay
One of the best methods is to search on the websites for the cost of new one. It gives you a fair idea on how much you need to pay.
Depending on the condition of the old one, number of years it has been used the price can be negotiated with the seller.
It is always in the best interest to go to the trusted vendors who have good reviews on their sales.
In the UAE as well as Saudi Arabia, Oman and Qatar as well as Bahrain and Kuwait here are some example prices in United Arab EmiratesDirhams that you can expect to pay for some very good quality and common used gym equipment:
Note: The prices below include full refurbishment, a full and complete safety check and re-painting and reupholstering (if applicable).
Life Fitness CLST treadmill. 9499 aed
Life Fitness Club Series Upright Bike 4999 aed
Life Fitness CLSX Elliptical 6999 aed
Concept 2 Rower 3999 aed
Strength Examples:
Life Fitness Insignia chest press 7499 aed
Life Fitness Insignia seated Row 7499 aed
Life fitness Insignia LatPulldown 7499 aed
Life Fitness Insignia Calf Raise 7499 aed
Hammer Strength Linear Leg Press 12,499 aed
Life Fitness G7 Dual Pulley Machine 12,499 aed
Life Fitness Smith Machine 9499 aed
Dumbbells and Weight Plates
5 to 25kg dumbbells and rack 3999 aed
Weight plates 6aed/kg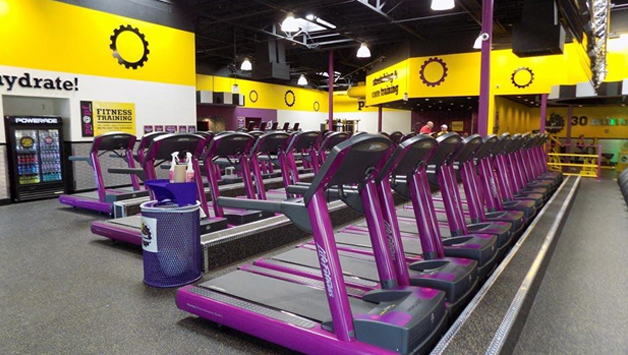 Can I find smaller gym items used in Dubai?
Generally no, you will usually have to buy the nigger items new and then the smaller items new from a reputable dealer. Although its worth asking as the used gym equipment dealers usually get some smaller items for free along with their purchase of used gym equipment from gyms that are closing down.
Service and Spare Parts
You will typically get anywhere from 30 days to 1 year warranty for used gym equipment in Dubai, Abu Dhabi and the UAE, as well as Saudi, Qatar, Kuwait and Oman.
A lot of people think that 30 days is nothing, however, let's think this through, in fact if a machine works for 30 days it is very likely to last for 13 months or more. Of course things can go wrong so the longer the warranty the better, but if you have done your inspections and your due diligence don't be put off by a 30 day warranty.
Also Check for the item type on the company's site whether they provide for service and spare parts in the Middle East.
If you know a good technician they are a dream come true. They often know where in the local market to find the parts you will need if your machine needs a service or one part of it breaks down and they will also know if you are forced to order from the USA how to do that. Although I do want to point out again that if you know a great technician this is rarely necessary.
If you do need to refresh the treadmill by purchasing some spare parts or you need a part that isn't available in the UAE then check out Sports Smith site, it's a great place to order parts from the US.
What are the Best Brands to Consider for Used Gym Equipment?
Life fitness and Hammer Strength
Matrix
Precor
Concept 2
Rogue
Body Solid
Some of the very good quality Chinese Manufacturers You Could Consider Buying Used Gym Equipment From:
Impulse Fitness
WNX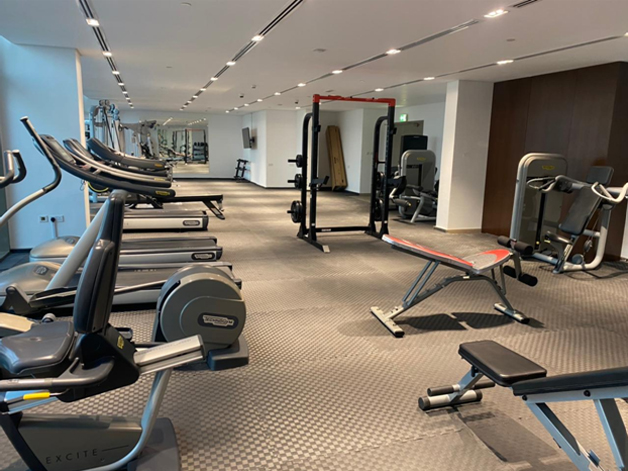 Where to Buy
There are lot of used gym equipment dealers in the UAE and all over the Middle East, although there is a lot less availability in countries such as Saudi, Iran, Kuwait, Oman and Qatar, we often get Clients from these countries come to visit us. Google 'used gym equipment for sale on your local search engine and see what comes up, also look through your local classified website in the gym equipment category and scroll through, you will probably find companies here too.
We also have a wide range of incredible equipment. Check it out here